Juan Cuadrado scored the winning goal as Juventus slashed their way through a late-game win over Fiorentina. That urging his team-mates to continue their victory.
Juan Cuadrado enjoyed playing the role of a Juventus hero after coming off the bench to score the winner in the Bianconeri's late 1-0 win over Fiorentina last saturday.  The Colombian hopes that the Zebra team will continue to follow this path. from disclosure with 'DAZN' 
'I am happy with the performance of the team. And it's important to be ready to come off the bench. Every time this team proves to be Juve. We have to keep growing and have this attitude in every game we face.'
'We played against a great team because Fiorentina passed the ball well. They forced us to retreat to get deeper. But we have to defend well to attack better.'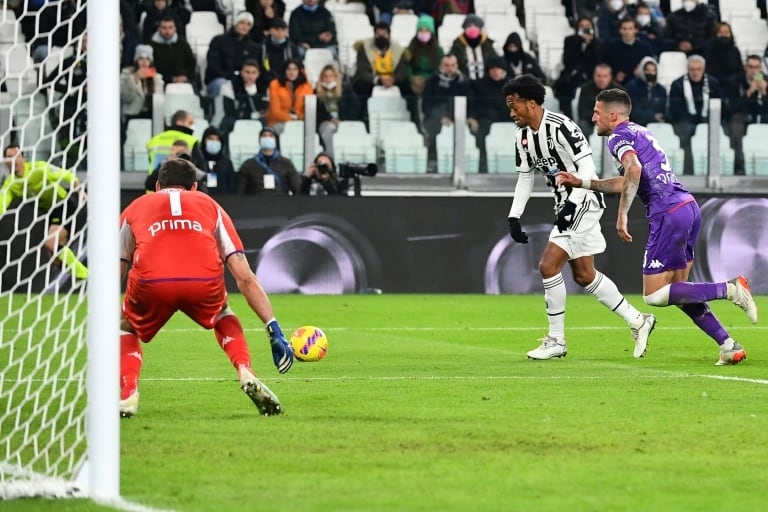 Juventus lost two successive matches against Sassuolo and Verona before recovering to win their second straight away win over Zenit St Petersburg. on the stage of the Champions League Continuing with the game against Fiorentina on Saturday, where Cuadrado is expected to continue doing good work.
'Now we have to continue down this path every time. Even though we are a group that is united as one We must come together and remember that we are family. We have to fight for each other. We have to speak by doing.'
Cuadrado's goal came from a narrow angle shot. It was similar to the goal he scored against Udinese where the Colombian midfielder said: 'Yes, it's similar but it's very special to me. I dedicate it to my family, wife and children.'