Legendary Chelsea captain John Terry was happy his team were awarded a penalty for handballing Arsenal defender William Saliba, but admitted he did not agree with the cruel handball rule. Too much against the defenders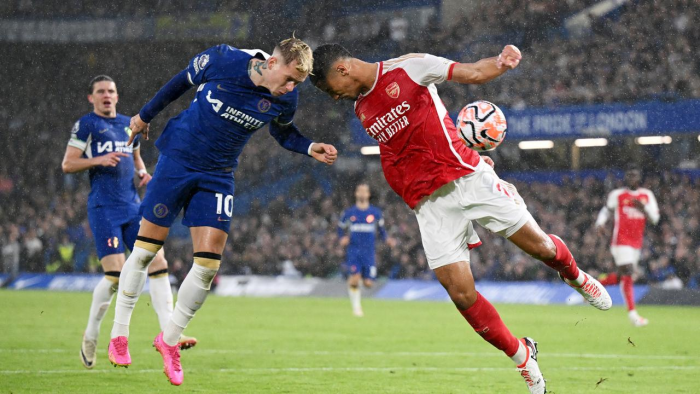 The match at Stamford Bridge started just 10 minutes into a problem. Raheem Sterling entered the penalty area. Mikailo Mudrij swooped in and headed the ball into the hands of Saliba, who was trying to steal the ball. In the air,
referee Chris Kavanaugh Watched the screen on the sidelines and the penalty was blown for Cole Palmer to score the lead goal for the "Sing Blues" before the game ended in a 2-2 draw. "Very happy that we got a penalty
. But I don't agree with all the rules in this case. Because it was too cruel to the defenders." Terry, who was watching the game, wrote in a post on
the I would feel very angry. But as a spectator right now, I'm happy."
Miguel Arteta, manager of Arsenal, protested Kavanagh's decision so hard that he received a yellow card. And he was asked for further comments after the game. ยูฟ่าเบท
"I told the referee what I thought. and received a yellow card back Therefore, I would like to not comment any further," Arteta said in an interview after the team shared points with the Emirates.
"The handball rules clearly state that the position of the ball must be considered. This case is very close to Saliba and people normally raise their arms when floating in the air. So it was impossible for him to avoid a penalty."